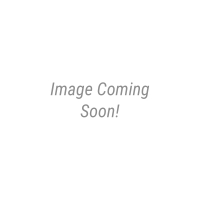 Handcrafted Switch Plates. Decorative Mouse Pads,
Coffee Mugs, Travel Mugs, To Go Cups, and Cocktail Shakers.
We've turned the boring plastic switch plate and outlet cover into a work of art! Art Plates offers over 1,800 different designs for our handcrafted light wall plates, outlet covers, night lights, drink coasters, coffee mugs, Travel mugs, To Go Cups, Cocktail Shakers, and Mouse Pads. All items are handmade in the U.S.A.
Art Plates features the artwork of many of America's favorite artists, such as Michael Godard and Dan Morris as well as the worlds most famous painters, such as, DaVinci, Klimt, Degas, Van Gogh, Monet, Michelangelo, Kandinsky, and Picasso. We also feature Beach, Butterfly, Palm Trees, Day of the Dead, Music, Fairies, Cat and Dog, Wine & Food, Fruit and Whimsical themes along with many other themes. The hardest part is deciding which one will go with your décor!
Our wall plates are a stunning work of art. The heavy duty, metal switch plates are directly printed in crystal clear 1440 dpi and clear coated with a rock hard UV cured gloss coat. Clean with any non-abrasive cleaner of your choice. Art Plates switch cover plates are available in many standard and custom sizes. We use the most widely used type and size of switch plate found in homes and therefore ensures an easy and seamless replacement.
Every Art Plate switch plate, nightlight, and mouse pad comes beautifully packaged in see-through packaging. Hardware is included.

Shipping for all retail orders is FREE within the USA!
Most of our designs can be created on virtually any standard-sized or oversized switch plate. Visit our Custom Order Switch Plates Page for details.
Art Plates also offers Mugzie® brand stainless steel travel mugs, to go cups, cocktail shakers, and martini shakers. Over 1,800 designs including Beach Themes, Zebra prints, Leopard prints, Hunting and Fishing, and many Martini designs.
Notice:
The Art Plates LED Night Lights sold on Amazon.com between the dates of 9/11/2019 and 5/8/2020 contained an unauthorized or counterfeit UL Mark. The Art Plates LED Night Lights with the UL Marks have not been evaluated by UL to the appropriate Standards for Safety and it is unknown if it complies with any safety requirements.